Black Friday is an exciting shopping extravaganza that businesses eagerly anticipate every year. Shoppers are on the lookout for the best deals, and it's the perfect opportunity for your business to shine. To help you maximise your sales potential this Black Friday, we've put together a list of 12 innovative marketing ideas.
These strategies are not only effective but also backed by consumer behaviour and psychological research. So, let's dive into these expert tips to supercharge your Black Friday marketing efforts.
1. Capitalise on Consumer Behaviour
Understanding how consumers behave during Black Friday is crucial for a successful sales strategy. Some shoppers begin their research and purchases as early as October, while others prefer to wait until Black Friday week to make their purchases. A significant 74% of shoppers start their buying journey without a specific item in mind. They approach their shopping with an open mind, eager to explore and engage with the available options, making it a perfect time to present your brand and products in front of them.
Deliberate shoppers are actively engaged in the shopping process and place great importance on conducting thorough research. Their goal is to make informed decisions and find the perfect gifts at the most competitive prices. For shoppers who prioritise price, waiting for items to go on sale is common practice. That's why effective communication is key. Whether you're participating in Black Friday or not, it's important to be transparent and clear in your messaging early on.
To accommodate both types of shoppers, customise your promotions accordingly. Provide early bird discounts for those shoppers who like to plan ahead, and save your biggest deals for the budget-conscious buyers who are eagerly awaiting Black Friday sales.
2. Harness Discount Psychology to Attract Shoppers:
Discounts are the heart and soul of Black Friday sales. Percentage discounts are particularly exciting for items under £100, while pound-off discounts work better for items over £100. Understanding this psychology can have a significant impact on boosting your sales.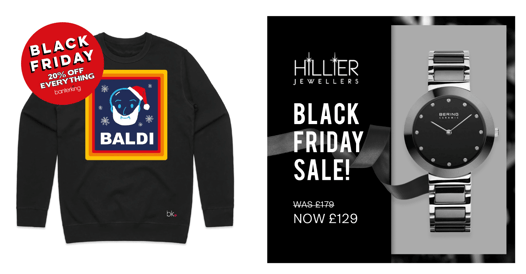 Furthermore, on Google Shopping, choosing to have pre-applied discounts on your website can give you a major advantage. Why? Because they not only attract more customers but also enhance your online presence. Pre-applied discounts not only simplify the shopping process but also display important product ratings—something that discount codes often remove. This not only attracts more visitors but also establishes your business as a trusted brand. The result? More clicks, more conversions, and a stronger position in the competitive Black Friday marketplace.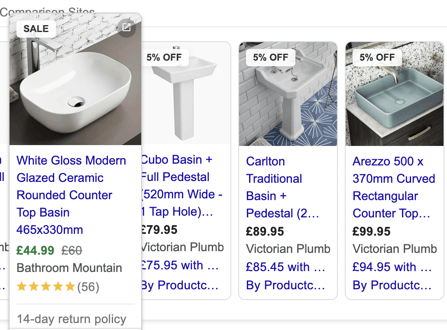 3. Launch a Pre-Black Friday Teaser Campaign:
To attract eager shoppers, it is crucial to create anticipation and excitement leading up to Black Friday. Start by promoting your Black Friday deals early to capture the attention of planners. Additionally, segment your email campaigns to target different shopper profiles, ensuring that you engage shoppers from the very beginning of their journey.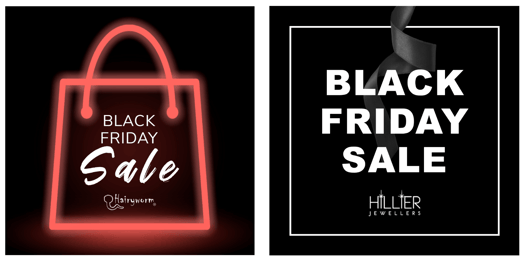 Consider implementing teaser email campaigns and sneak peeks on social media to generate buzz and keep your subscribers and followers informed about upcoming exclusive discounts. Most importantly, maintain a clear and consistent communication strategy regarding pricing to build trust with price-conscious consumers.
4. Create Urgency with Limited-Time Offers:
When it comes to implementing limited-time offers on Black Friday, like flash sales, limited quantities, and countdown timers, it's essential to tap into the psychology of FOMO (Fear of Missing Out). The goal of these sales tactics is to encourage shoppers to act quickly. Flash sales, where deals are only available for a short period, create a sense of urgency that motivates buyers to seize the opportunity right away.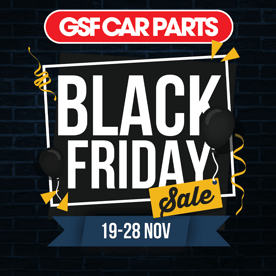 Similarly, low-stock or limited-inventory sales trigger a scarcity mindset, prompting shoppers to make a purchase before their desired items disappear forever. To have the maximum impact, consider combining both tactics, such as offering flash sales on inventory close-outs, to intensify the FOMO effect. This strategy will boost conversions and quickly clear out your inventory.
5. Leverage your Email Subscribers' Data:
With 74% of shoppers entering the buying journey without a specific product or brand in mind, in 2023, consumers aren't as brand loyal and are savvier than ever when it comes to looking for the best price. To succeed in 2023, you must proactively reach out to your customers and communicate your offers in advance.
Reward loyal customers with exclusive discounts based on their preferences and behaviours, fostering customer retention and boosting sales. Tailor offers through email segmentation, providing early access and personalised discounts to create a sense of privilege and increase conversion rates. Strengthen the bond between your brand and valued customers, ensuring continued patronage beyond the holiday season.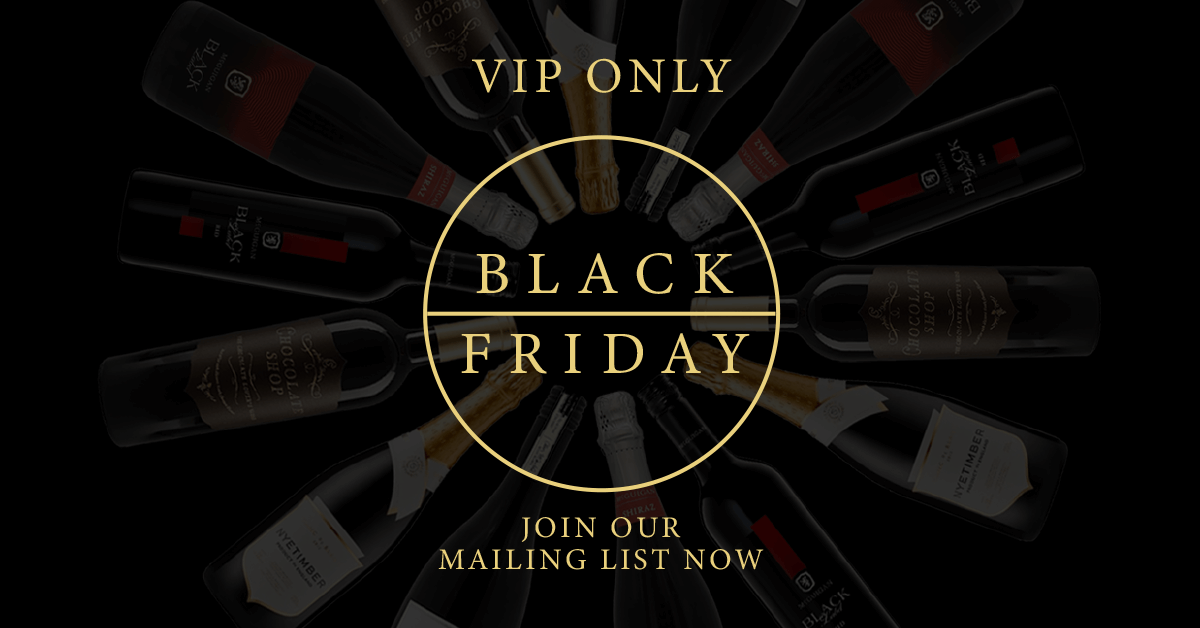 Use email subscriber data to execute targeted and personalised campaigns across advertising platforms. By creating custom and lookalike audiences, you have the opportunity to reach your loyal subscribers and attract potential customers who have similar interests and behaviours. This enables you to customise your ad content to cater to your subscribers' preferences, referencing their previous interactions with your brand and showcasing products that they would find interesting.
6. Create a Black Friday Experience on Your Website:
To make the most of Black Friday, it's imperative to transform your website into an enticing shopping destination tailored to the occasion. Begin by infusing your online platform with the Black Friday theme. Update your website's aesthetics, incorporating eye-catching visuals and banners that exude the essence of the shopping frenzy. This not only grabs visitors' attention but also creates an immersive and exciting atmosphere that aligns with the spirit of Black Friday.
Moreover, it's essential to curate a dedicated space for your special deals and promotions. This means revamping your sale pages to prominently showcase the exclusive Black Friday offers you have in store. Ensure that product listings are organised neatly, complete with clear pricing, discount information, and enticing visuals. Additionally, consider adding a dedicated Black Friday deals link to your main navigation menu. This strategic placement makes it effortless for customers to navigate directly to the heart of your Black Friday offerings.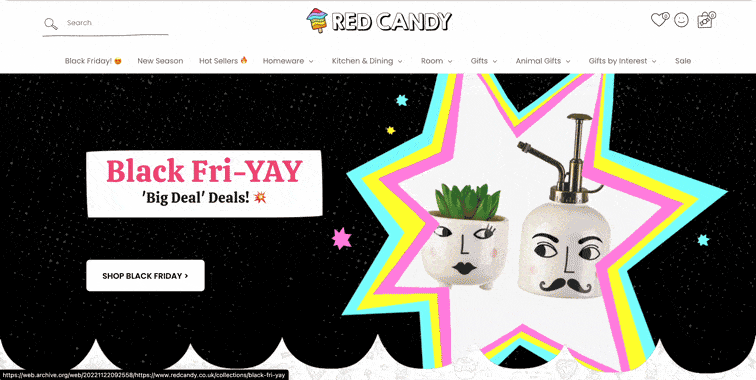 By streamlining the user experience and capitalising on the heightened Black Friday mindset, you can guide shoppers seamlessly towards the best deals, enhancing their overall satisfaction and boosting your sales potential.
7. Reach CUSTOMERS Who Weren't Planning to Buy:
Expanding your reach through social media advertising, particularly by promoting enticing discount codes, is a dynamic approach to harnessing the power of Black Friday. A surprising 66% of people would make a purchase if they were presented with a coupon, even if they hadn't initially planned to buy. By strategically leveraging this insight, you can tap into a wider audience base beyond your existing customer pool.
To implement this action effectively, consider employing targeted advertising. Utilise the data you've gathered from previous marketing campaigns and your email subscriber list to pinpoint potential customers who align with your Black Friday offerings. Tailor your ad content to highlight the exclusive discounts you're offering, emphasising the limited-time nature of these deals. By using this targeted advertising approach, you not only attract fresh faces to your brand but also incentivise them with discounts, increasing the likelihood of conversions and expanding your customer base.
8. Build the Right Target Audiences:
To boost your chances of success on Black Friday, it's essential to make the most of the data from your website to create highly targeted advertising audiences. Start by identifying visitors who have recently engaged with your website, within the last 7-14 days. This group of people not only knows your brand but has also shown recent interest, making them perfect candidates for Black Friday promotions. By creating advertising audiences based on this segment, you can focus on prospects who are already in the shopping mindset and ready to take advantage of your discounts and deals. This precise targeting will help you connect with the right audience and drive conversions during this high-impact shopping event.
We cannot stress enough the importance of first-party data. Your email subscriber list holds immense potential. These subscribers are already familiar with your brand and have shown genuine interest in your offerings. Crafting targeted advertising audiences from this pool of first-party email data ensures that your marketing resonates with those who are not only loyal but also poised to make a purchase during this high-impact shopping event.
9. Get a Competitive Edge on Google Shopping:
Optimising your presence on Google Shopping is absolutely crucial, and it's worth noting that retailers who aren't leveraging this platform are missing out on a significant share of Black Friday sales. Shopping Products are highly visible and are the place where shoppers go to compare prices, read reviews, and make their buying decisions. Therefore, ensuring that your products shine on Google Shopping can be a game-changer.
Retailers who take advantage of our Comparison Shopping Service (CSS) maximise their advertising budgets, with the potential to increase their bid competitiveness in auctions by up to 20%. This advantage paired with product listings that are appealing, priced competitively, and optimised for visibility and relevancy will result in more clicks and conversions, ultimately leading to higher sales on Black Friday.
10. Plan Early:
Getting ready for Black Friday is all about smart preparation, and one key aspect is getting your creative assets in order. Think eye-catching images, engaging videos, and persuasive content—they're your secret weapons for grabbing the attention of eager Black Friday shoppers. Now, here's the deal: PMax's (Performance Max) best practices highlight the importance of imagery and videos in your marketing strategy, which is why planning ahead is crucial.
To get the most out of PMax campaigns and unleash the full potential of your creative content, you've got to start your creative planning early. To make sure everything runs smoothly, you need to have your assets ready and uploaded at least two weeks before Black Friday to ensure timely approvals.
11. Don't Touch Tracking and Coding:
When it comes to the technical aspects of your Black Friday strategy, one golden rule stands out: If it's not broke, don't fix it. This might sound like a firm "hands-off" approach, but it's a critical strategy to maintain data integrity and ensure that you can effectively measure and analyse your Black Friday performance.
Unless your conversion tracking is not working at all, leaving it untouched until the new year is a smart move. Why? Because it guarantees that you have accurate data at your fingertips when it's time to create reports and evaluate your performance compared to previous years. Think of it as preserving a pristine record of your Black Friday achievements. Accurate data is your compass—it guides your decisions, helps you identify what worked and what didn't, and enables you to fine-tune your strategies for next year.
12. Have a Proactive Partner:
As we approach the busy holiday season, it's important for your agency to be proactive and engage in conversations about Black Friday and Christmas strategies. This is a crucial time where strategic planning and collaboration can make a big difference in your seasonal success. It's a chance for you and your agency to align your goals, fine-tune your marketing approaches, and get ready for the upcoming shopping frenzy.
However, if you feel that your agency isn't up to the task, it's essential not to wait until the end of the season to address the issue. Now, during the lead-up to Black Friday, is the perfect moment to evaluate your agency's performance. If they haven't been responsive, haven't met expectations, or consistently miss their targets, it's a clear sign that something needs to change. Waiting until the holiday season is in full swing can be a costly mistake. Instead, consider this the right time to review your accounts with experts who provide transparent and honest advice about your account's potential (ahem, speak to our team 😉).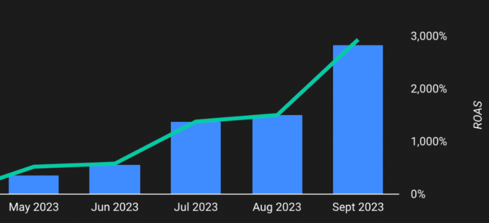 Making a switch now, while there's still time to make adjustments, could have a significant impact on the results you achieve during the important fourth quarter. The holiday season offers a great opportunity for revenue, and having the right agency partner by your side can be a decisive factor in boosting your performance.
To wrap up
Black Friday is a golden opportunity to boost your sales, and with these 12 expert-backed marketing ideas, you're well-equipped to make the most of it. By understanding consumer behaviour, harnessing discount psychology, and implementing innovative marketing strategies, you can create a successful Black Friday campaign. From capitalising on early bird shoppers to creating urgency with limited-time offers, your business can attract a wide range of customers and boost conversions. Leveraging email subscriber data, optimising Google Shopping, and planning ahead are also crucial for success. Finally, having a proactive agency partner can make all the difference in achieving impressive sales results.
So, start implementing these expert-backed ideas and make this Black Friday your most successful one yet.